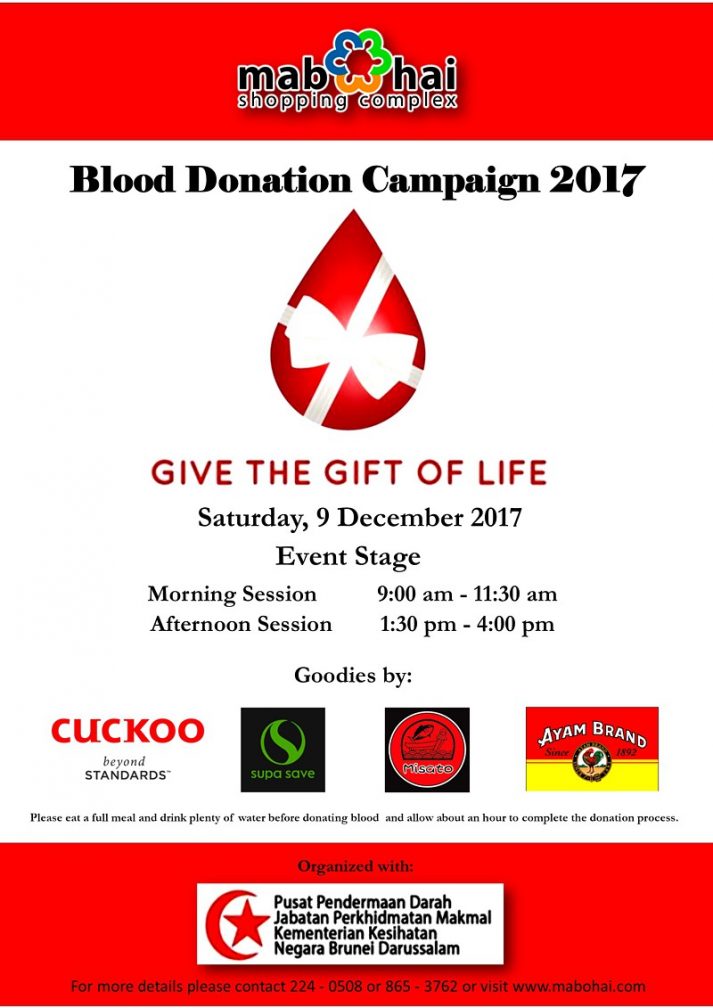 Its the 4th Blood Drive for 2017 happening this Saturday, 9 December at Mabohai Shopping Complex.
Come, be a hero and help save lives by joining the blood drive.
Organized with RIPAS Blood Bank, and the support of our friends, Supa Save, Misato, Ayam Brand, Cuckoo and Brunei Bean Bags.
Donation schedule is 9 am to 11 am for our morning session and 2 pm to 4 pm for the afternoon session.
Mark it down now and see you this Saturday at Mabohai Shopping Complex.