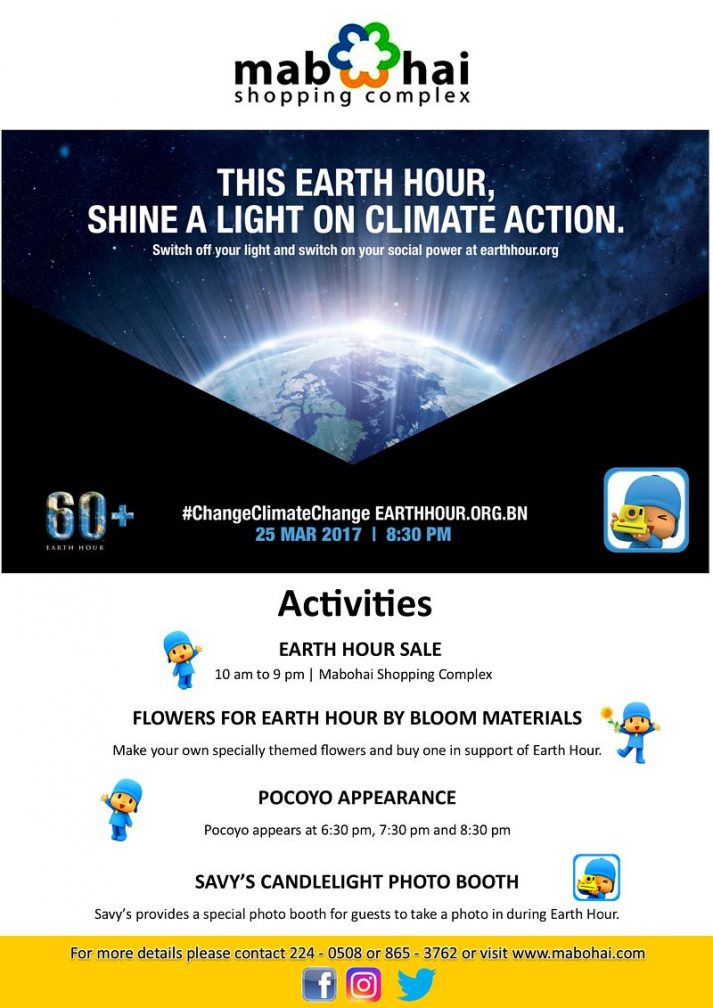 Mabohai Shopping Complex joins EARTH HOUR this Saturday, 25 March with a series of activities from 11 am till Earth Hour at 8:30 pm. Join us for a different kind of Earth Hour observance in the safety and comfort of the complex.
Pocoyo will be making his appearance at 6:30, 7:30 and 8:30 pm. Come and join Pocoyo as he helps save Mother Earth.
Bloom Materials will be conducting a special workshop – Flowers for Earth Hour. Enroll now and get those specially made paper flowers for Earth Hour.
Savy's will have a special Candelight Themed Photo Booth for that romantic photo shoot with your loved one.
And Starbucks will be giving out coffee shots during Earth Hour – keep posted on our IG and FB for the schedule.
Our friends will be joining us this weekend so come and support them.
See you this Saturday, 25 March 2017 from 11 am onwards at Mabohai Shopping Complex.