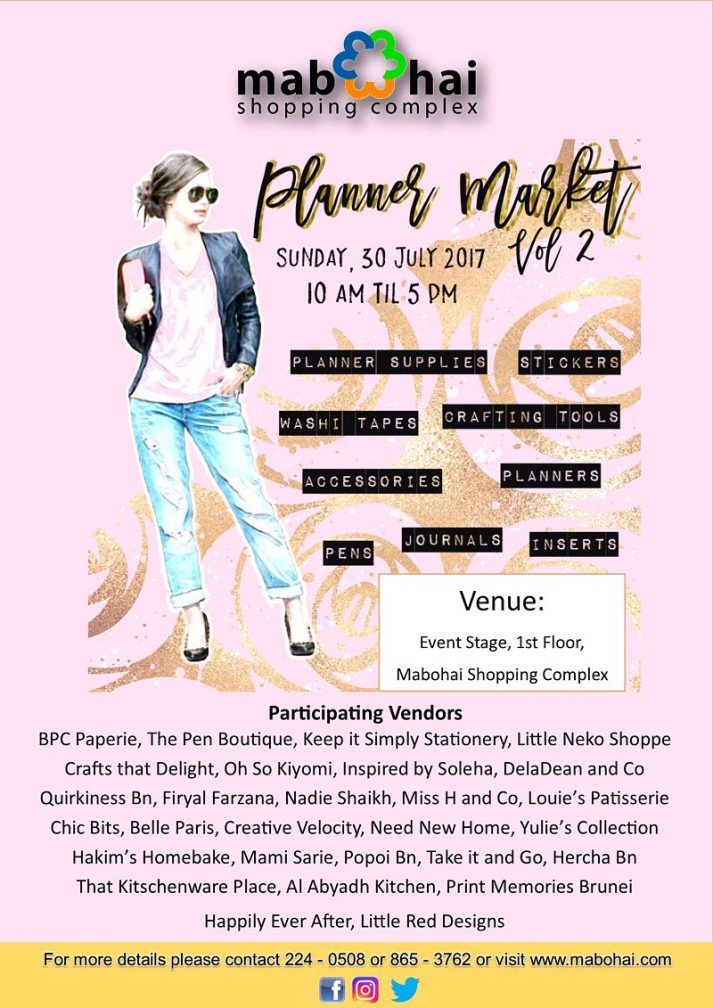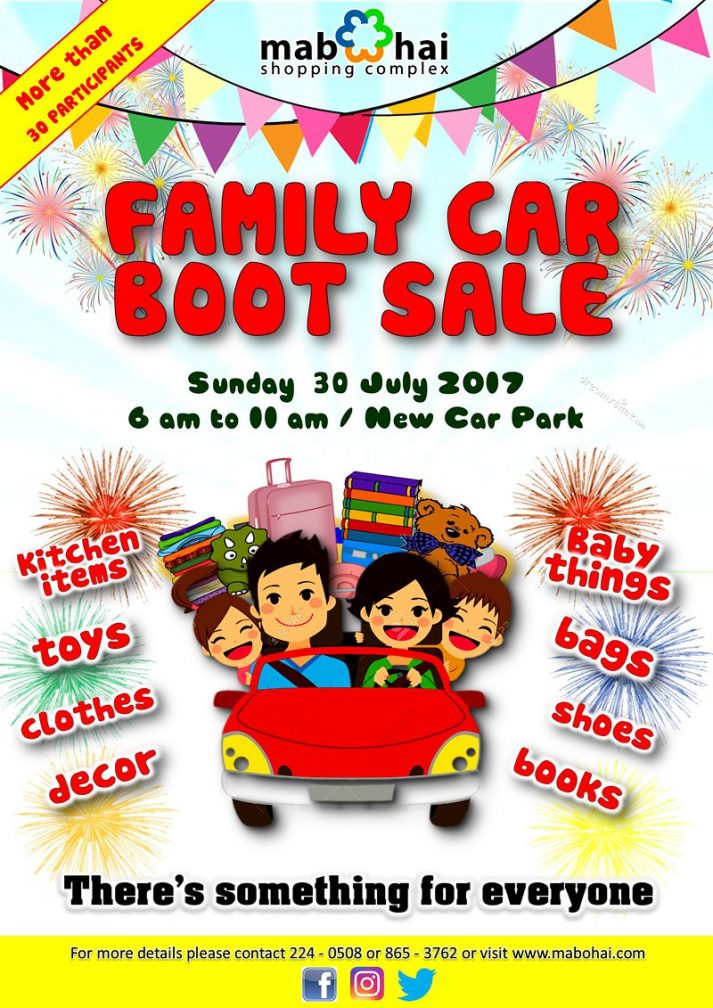 Its going to be a busy Lifestyle Weekend at Mabohai Shopping Complex this coming 28 – 30 July.
Starting Friday, 28 July, Paloma's Crazy Sale will be on at the Art Wall Corridor beside Paloma.
On Sunday, 30th July, come and join our Planners Market and get in touch with our homebased DIY Specialists selling their planners, dairies, notebooks, stickers and more!!!!!
And on the same day, at 5:30 am, SHOP EARLY at our 4th Family Car Boot Sale!!!! Over 30 participants joining along with our friends from the Brunei Breast Cancer Support Group.
See you this weekend at Mabohai Shopping Complex.