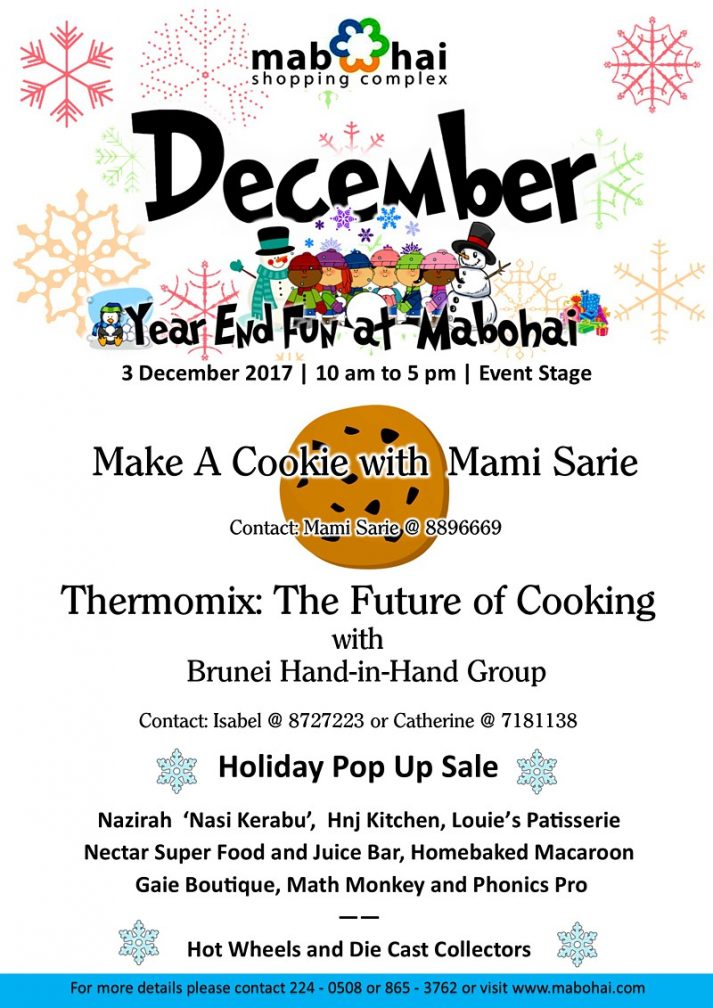 Want to learn how make Cookies? Or Maybe learn about the Future of Cooking with Thermomix?
On Sunday, 3rd December, Mami Sarie helps kids make their own custom cookies with their favorite toppings. to join, whatsapp Mami Sarie at 8896669. Hurry, limited slots available.
The Future of Cooking is here as Brunei Hand-in-hand Group conducts a cooking demonstration with Thermomix. Need to know more, call or whatsapp Linda @8727223 or Catherine @7181138!
Not only that, get delicious food from our friends like Nectar Superfood and Juice Bar, Hnj Kitchen, Mom's Homemade Nasi Kerabu from ke.rabu, or sign up for classes with Math Monkey and Phonics Pro.
Joining us will be Gaie Boutique and our friends from the Brunei Die cast and Hot Wheels Group.
Its a 3rd of December and there is still more to come.
"Free Guitar lessons anyone?"