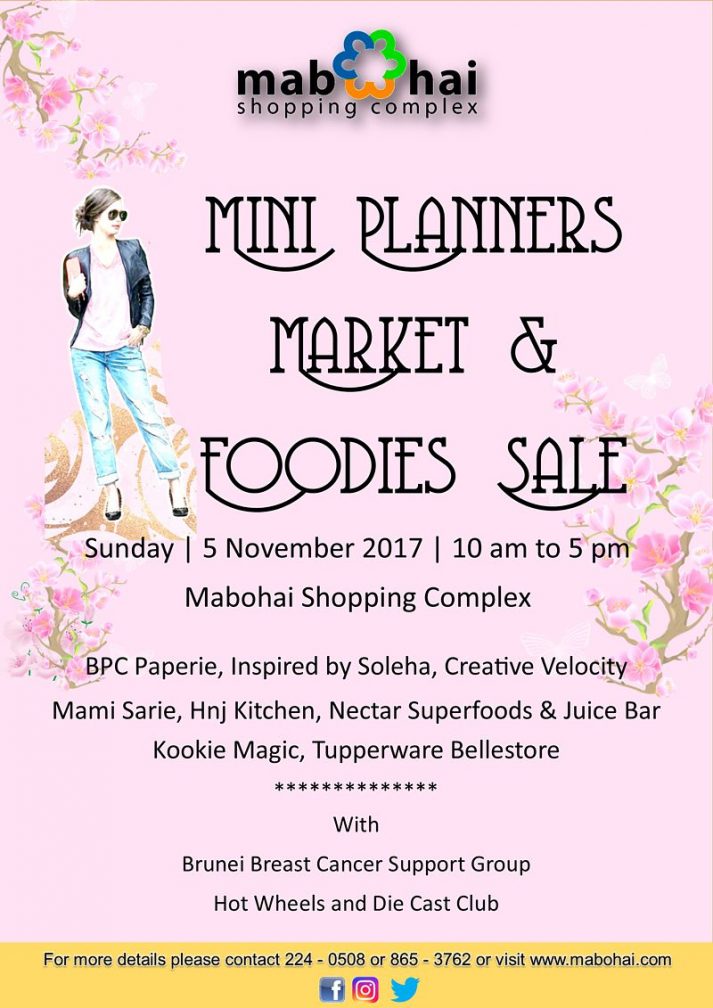 This weekend, our planner friends are back with a Mini Planners Market and Foodie Sale. Come and get your stickers, diaries and other planner needs.
Or enjoy some great food with our Foodie vendors.
We also have some convenient Tupperware for sale.
Joining us will be our friends from the Brunei Breast Cancer Support Group and Brunei Hot Wheels and Die Cast Club.
See you at the First Floor, Mabohai Shopping Complex.