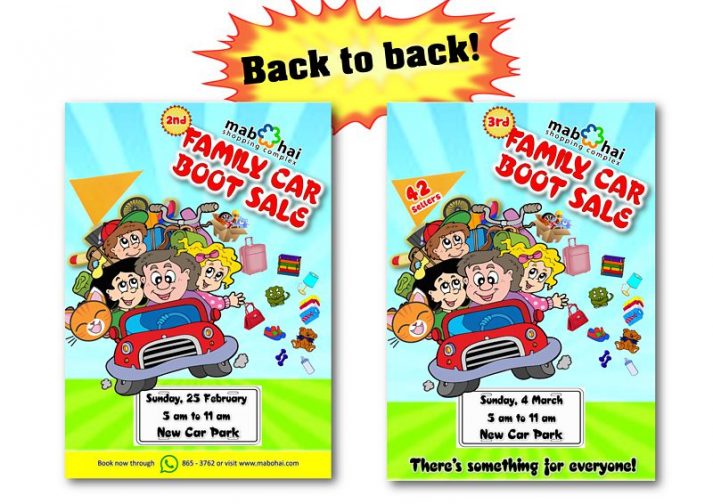 Want to clear out stuff in a hurry? Need new space in your closet or room? Or do you want to simply pass on your rpe-loved treasures?
Then join our Car Boot Sales happening back to back this coming 25 February and 4 March!
Few slots left for the 25 February and March is almost full!
Hurry and get your slots now.
Whatsapp your name at 8653762.