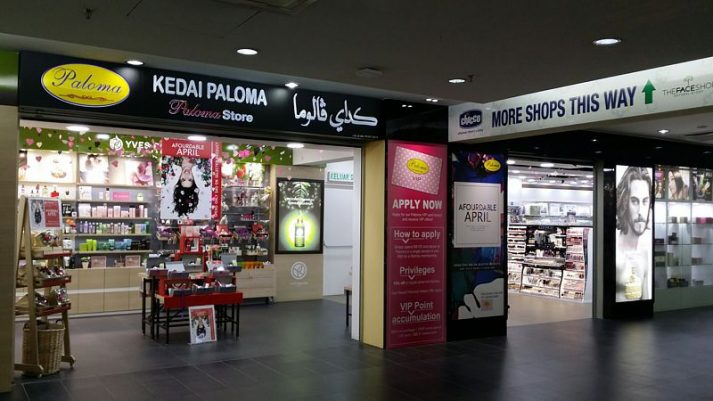 Mabohai Shopping Complex is proud to announce the First Anniversary of Paloma Mabohai Branch. Paloma will be hosting a series of activities to celebrate this milestone. The main celebration will take place on Sunday 17th of April at Mabohai Shopping Complex from 10 am to 5 pm.
The Event will feature various activities such as a Bed Making and Decorating Contest for a pair of adults and a separate contest for a pair of children. Other competitions include best nail art and make-up as well as an Amazing Treasure Hunt. For information how to join these competitions and win fabulous prizes, contact any Paloma staff or call 8653762.
There will also be unique activities such as a Make Up & Toiletries Buffet where guests can grab as many make up and toiletries items as they can from the buffet line for a certain amount and under a time limit. Health Products from Beurer will also be on display for the public to try and there will be free sampling of juices and coffee using Paloma's Magimix products.
Throughout Sunday, hourly specials discounts and special offers are available for guests to take advantage of for the whole day and if you wear pink, you will be entitled to additional discounts. "Stay Traditional" barber shop for men will be doing hair grooming demo for men using Paloma hair products and there will be a therapist to give free hand massages to ladies who purchase selected hand oils and creams.
Ms Julian Wee, Managing Partner of Paloma, said:
"We would like to invite the public to join our First Year celebration on Sunday, 17 April. Wonderful activities and special promotions have been programmed to make sure that your day will be filled with fun and excitement as we celebrate Paloma Mabohai Branch's First Year anniversary. We hope to see you all at the celebration."
Yee-Man Cheng, Complex Manager said:
"We are very happy to be part of this wonderful milestone in the history of Paloma. We look forward to the exciting activities that have been created for families and specially look forward to the public's participation and support. We congratulate the management team of Paloma and wish them all the best."
Should you wish to book the Event Stage of the Mabohai Shopping Complex for your events and activities, please call us on 8653762 and 7250110. Or find us on Facebook, Instagram and Twitter.