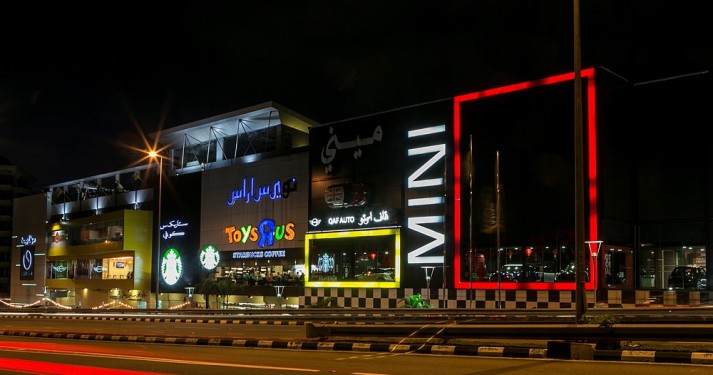 The Mabohai Shopping Complex is a family oriented shopping complex that features a unique mix of stores. Located at Kg Mabohai, it is easily accessible from all major areas in Bandar Seri Begawan.
Spanning over 60,000 sq ft with popular supermarket 'SupaSave' located on the ground level and two retail levels, it is home to some 18 specialty stores that cater to the lifestyle needs of everyone in the family, and especially families with young children.
Besides anchor tenants such as Toys R Us, Starbucks, L'Occitane and a MINI showroom, the Mabohai Shopping Complex offers a mix of family friendly stores such as Blitz – a yoghurt bar, Movies4U – a DVD rental store, Bossini clothing from Hong Kong, Royce chocolates from Japan, Chicco, a baby care store from Italy, The Face Shop – a Korean cosmetics store, Globalart, an art school franchise from Malaysia, a mother and baby gift store, a bookstore, an indoor children's educational and entertainment area and more. Eateries include Savy's Brasserie and Misato Teppan Restaurant.
The complex underwent a major extension and refurbishment programme in 2010 to open to the public in July 2011.
The Mabohai Shopping Complex aspires to create unique quality family bonding experiences and focuses on being the place for families to shop in and enjoy together.
Mabohai Shopping Complex now organizes family friendly events and invites you to be part of the magic at the complex.
Mabohai Shopping Complex – the Family Shopping Complex.