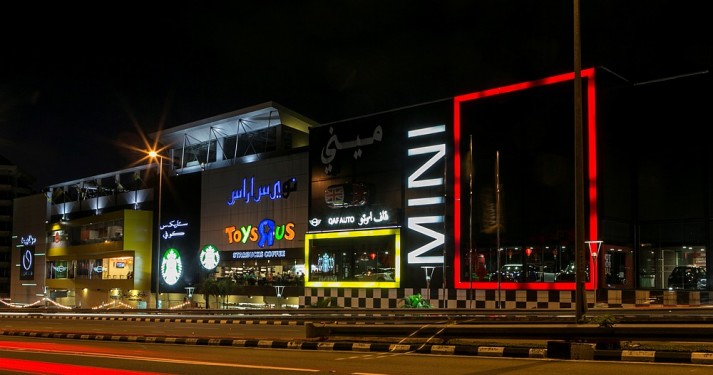 The Mabohai Shopping Complex is a family oriented shopping complex which features a unique mix of stores. Located at Kg Mabohai, it is easily accessible from all major areas in Bandar Seri Begawan.
Spanning over 60,000 sq ft with popular supermarket 'Supa Save' located on ground level and two retail levels, it is home to some 20 specialty stores that cater to the lifestyle needs of everyone in the family, and especially families with young children.
Besides anchor tenants such as Toys R Us, Starbucks, and a MINI showroom; the Mabohai Shopping Complex offers a mix of family friendly stores such as L'Occitane offering skin and body care products from France, Chicco – a baby care store from Italy, The Face Shop – a Korean cosmetics store, Globalart – an art school franchise from Singapore, Nori – a jewelry and accessories store, Carousel – a mother and baby gift store, Bossini clothing from Hong Kong, Royce chocolates from Japan, Best Eastern – a bookstore for the family and Paloma, a multi-brand store, which stocks a wide variety of branded cosmetics, perfumes and skincare, beddings and travel accessories. Boost Juice offers customers healthy refreshing juices. Eateries include Savy's Brasserie, Mr Baker's Bakeshop Gourmet and Misato Teppan Restaurant, a Japanese teppanyaki restaurant.
The complex underwent a major extension and refurbishment programme in 2010 to open to the public in July 2011.
The Mabohai Shopping Complex aspires to create unique quality family bonding experiences and focuses on being the place for families to shop in and enjoy together.