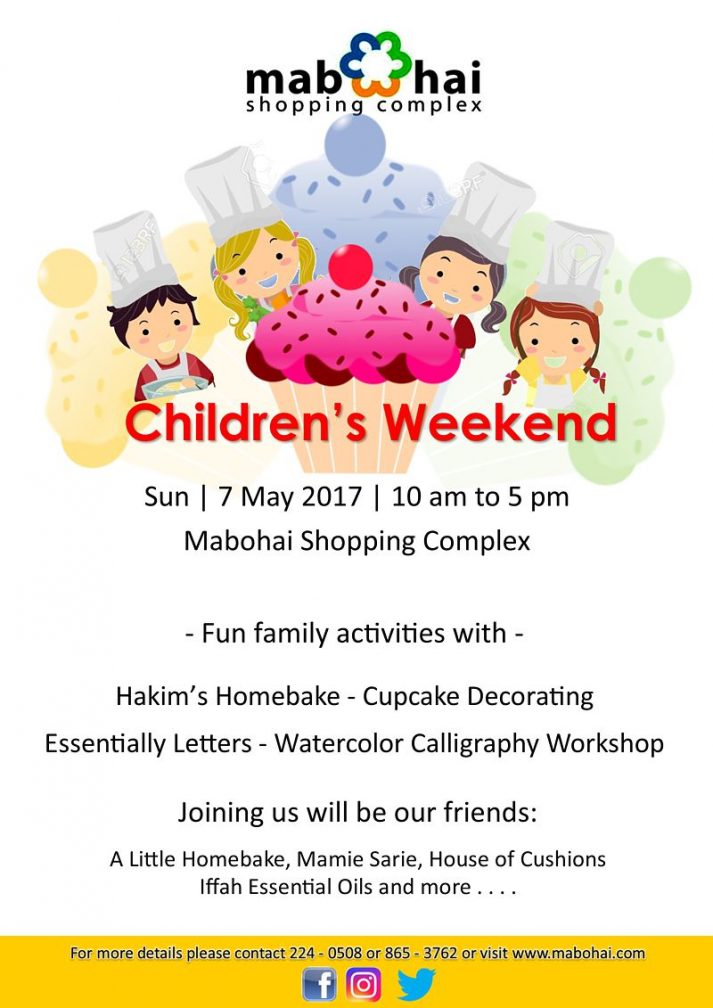 Join us for another weekend of fun for the family! Our Children's Weekend will feature Cupcake Decorating with Hakim's Home bake and a Watercolor Calligraphy Workshop with Essentially Letters!
Plus our friendly e vendors join us once more for another weekend of high quality creations made with love.
See you this Sunday, 7 May from 10 am to 5 pm at Mabohai Shopping Complex.