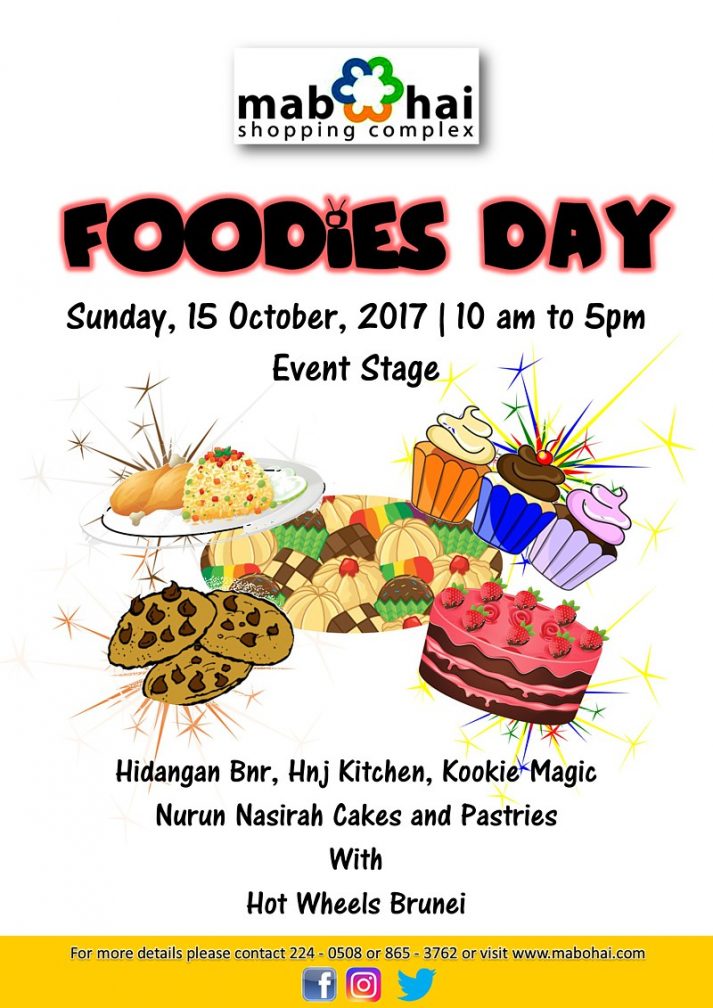 This weekend is all about FOOD! Join our friendly e-vendors as they share their culinary delights.
Support our e vendors: Hidangan Bnr, Hnj Kitchen, Kookie Magic and Nurun Nasirah Cakes and Pastries, with our friends from Hot Wheels Brunei!
See you this Sunday, 15 October 2017 from 10 am to 6 pm at the EVENT STAGE , Mabohai Shopping Complex.