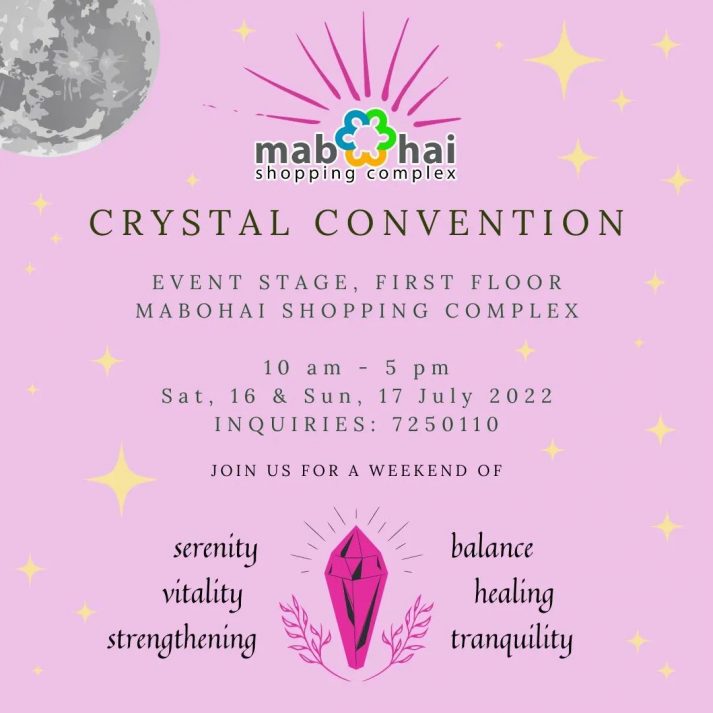 Our first ever Crystal Convention is coming to you in July!
Crystal lovers unite and gather round for a weekend of serenity, vitality, strength, balance, healing and tranquility. We are organising a convention for crystal enthusiasts around Brunei to sell and share their crystals and we hope you are just as excited to be a part of this event as we are.
Mark the dates and gather your friends for a rejuvenating weekend.
Limited tables. Slots are confirmed upon payment.