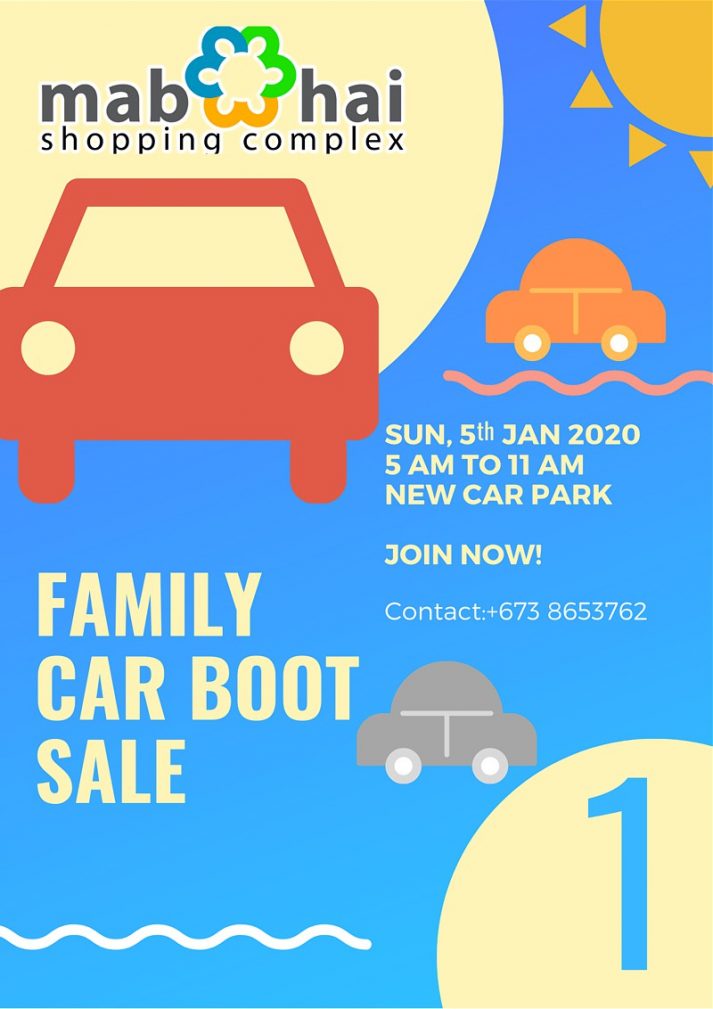 The New Year is getting close, and just after that is the Chinese New Year.
Take this opportunity to clear your stuff and make room for 2020 during our First Family Car Boot Sale on the 5th of January.
Slots still available for interested parties. Message through whatsapp at 8653762. Slots are only $30 each.