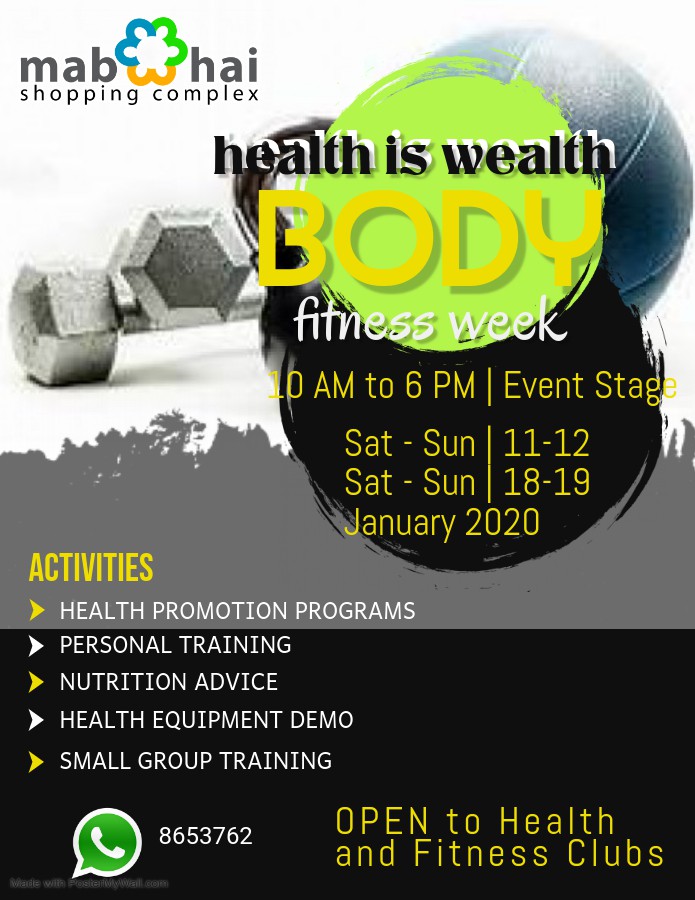 After the Holidays, its time to get back into shape! Join us for two weekends of works outs with fitness clubs and health experts.
Open to interested parties. Per table is only $30 for one day, $50 for two consecutive days (Saturday and Sunday)/
Promote your programs and fitness courses. Conduct sessions on our event stage for free (with rental of table).
What are you waiting for?
Sign up through whatsapp at 8653762.