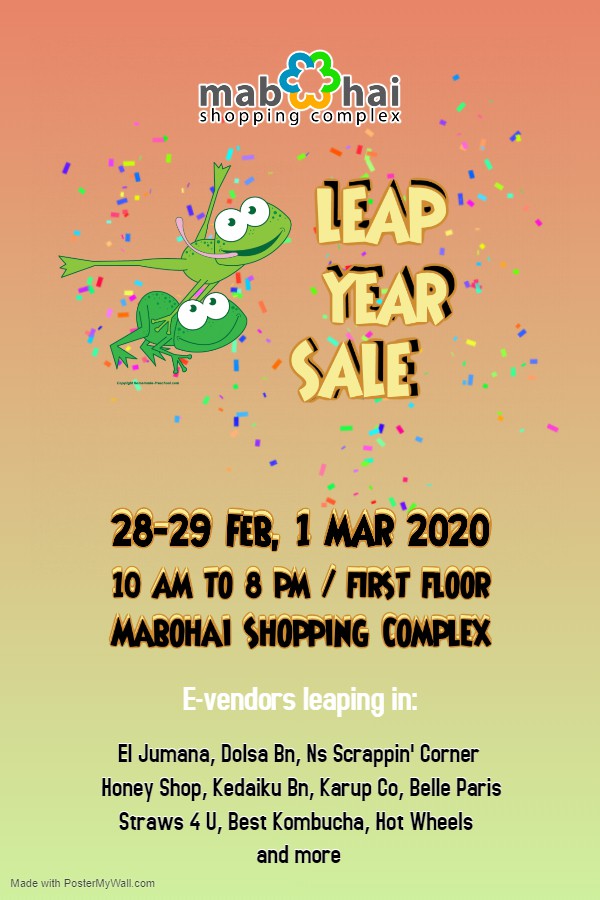 It's a rare Leap Year this weekend so come and join us for our Once every Four Year's Leap Year Sale!
Lots of our friends joining us to provide you with great items for sale from 28, 29 Feb till 1 March.
Shop at Mabohai Shopping Complex that weekend.
Have a wonderful leap year weekend.