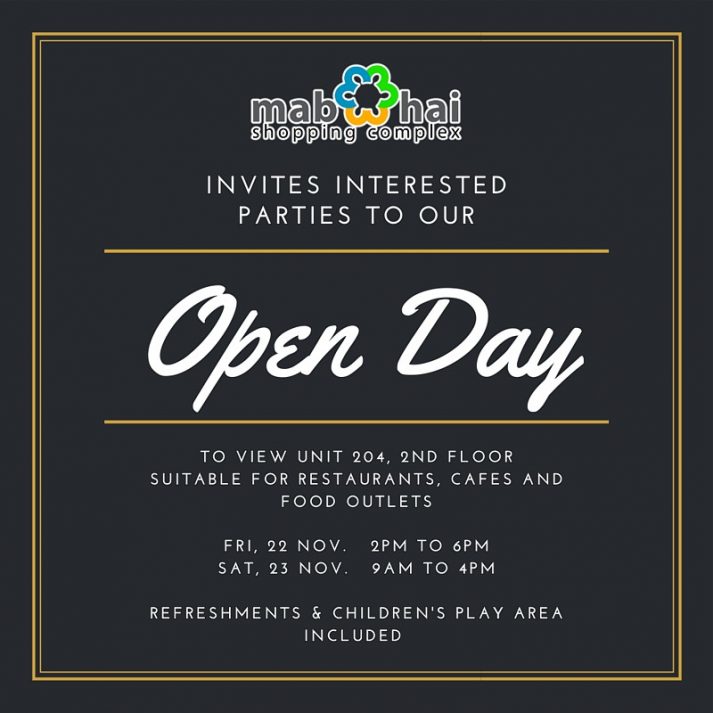 Looking for new space to expand your business? Or want to open your own? Join us tomorrow, Friday, 22 November and Saturday, 23 November at Unit 204 for Open Day Viewing. Friday viewing schedule is from 2:00 pm to 6:00 pm and Saturday viewing schedule is from 10:00 am to 4:00 pm.
Refreshments provided, as well as a game center for your children.
See you at Unit 204, 2nd Floor of Mabohai Shopping Complex. Its on the same floor as Toys R Us.