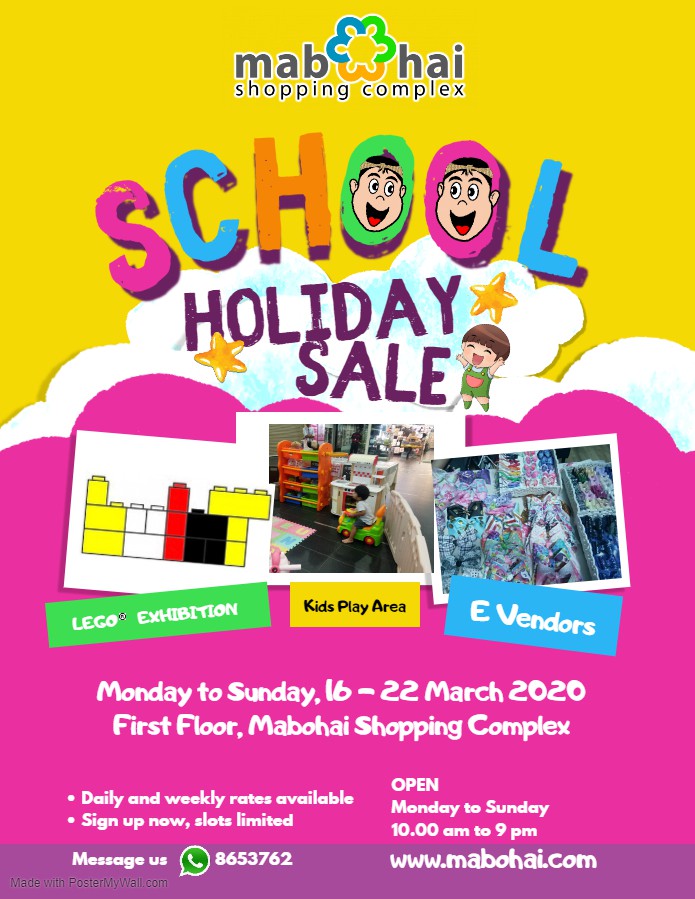 We are having a School Holiday sale this March. Sign up early to get the best spots. Week long activities include the BULAT Lego Exhibition, our Fun Kids Play Area and of course, you our friendly e vendors.
New comers, ask about the discount for your first time trial sales at Mabohai Shopping Complex. We have three day and one week price ranges for interested e vendors.
Message us through whatsapp at 8653762 and look for Mr. M.