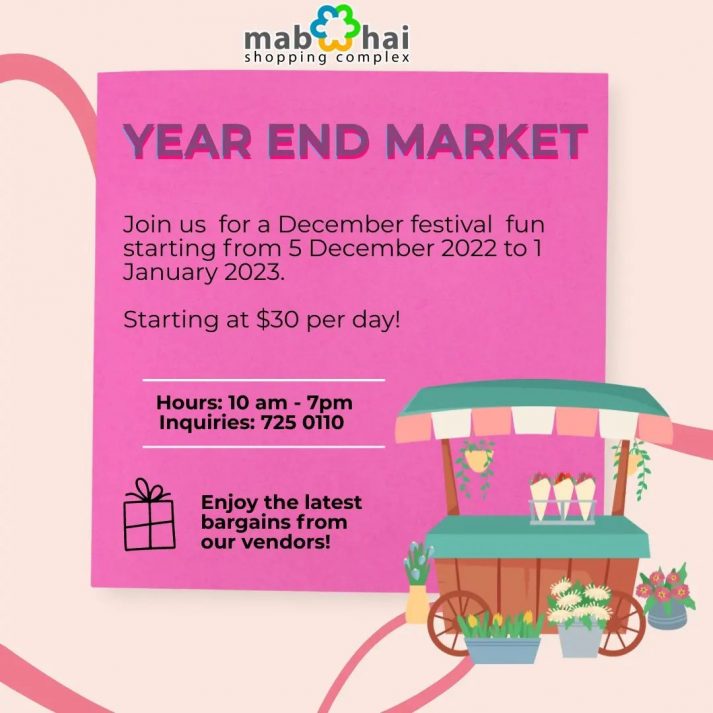 Inviting vendors to join our annual December festivities!
If you are a vendor with creative and interesting products who wish to sell at a venue with high foot traffic, please reach out to our team. Slots are limited. Please book early.
Selling dates from : 5 December 2022 to 1 January 2023
Rates: $30 per day/per table.
Terms and Conditions apply.
Inquiries: 725 0110