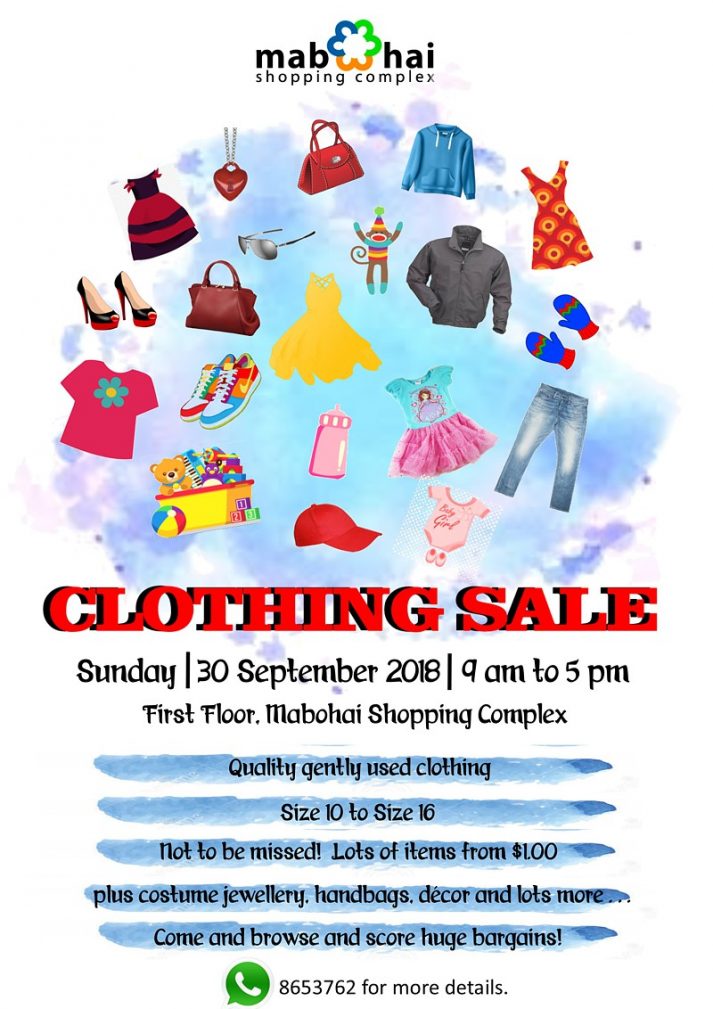 Massive closet clear out by 8 ladies! A huge selection of gently worn clothing of all brands and sizes for sale from $1.00 per item. Expect your favourite High Street brands and lots more!
Come early for the best selection.
Available on 1st Floor, Mabohai Shopping Complex on Sunday, 30 September from 9 am till everything is sold out.