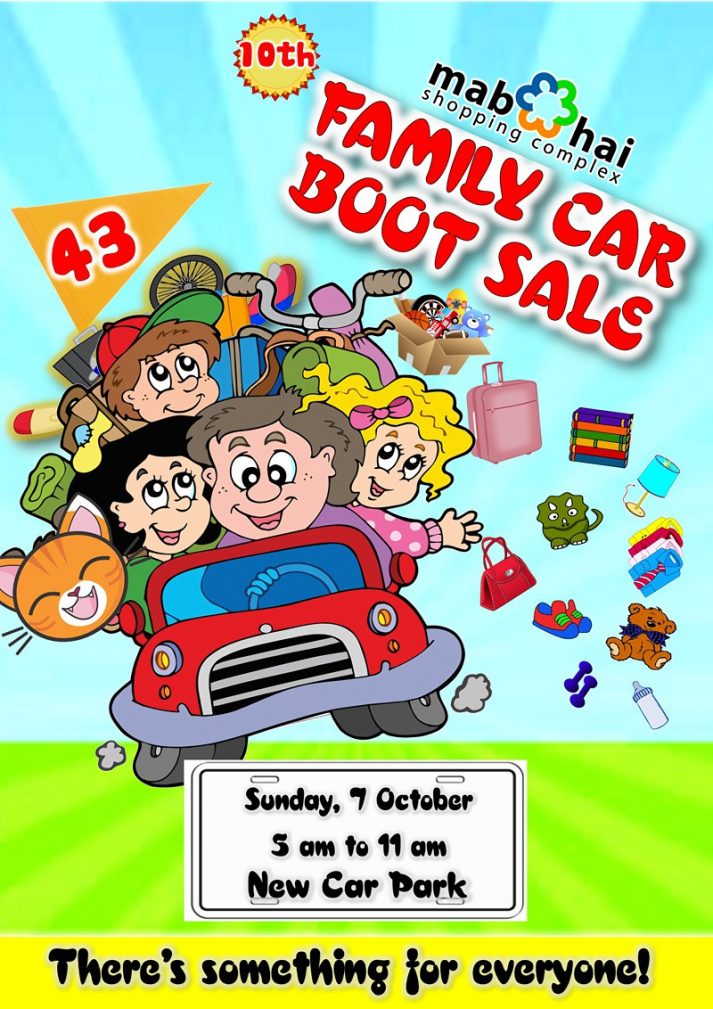 Its another busy Car Boot Sale Weekend with 43 participants including our friends from the Breast Cancer Support Group.
Come and check out a wide variety of pre loved items from clothes, shoes, bags, toys and electronic equipment. There is literally something for everyone.
Happening on Sunday, 7 October 2018 from 5 am to 11 am. Be bright and early, Rain or shine!