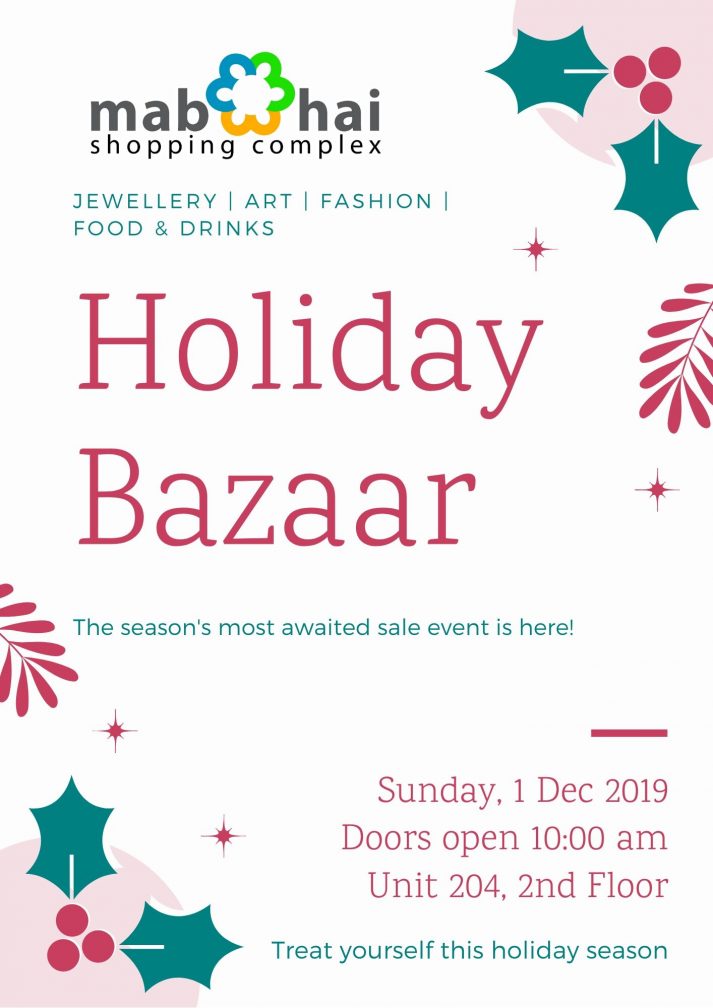 Craving for a taste of the Holidays? You can then visit our friends at the Holiday Bazaar at the Second Floor of Mabohai Shopping Complex on the same floor as Toys R Us.
There will be face painting, make up demo and scarf demos, terrarium making and selling, accessories, essential oils, food and drinks!
Come and get a taste of both Pre-Holidays and the Holiday Bazaar at Mabohai Shopping Complex.