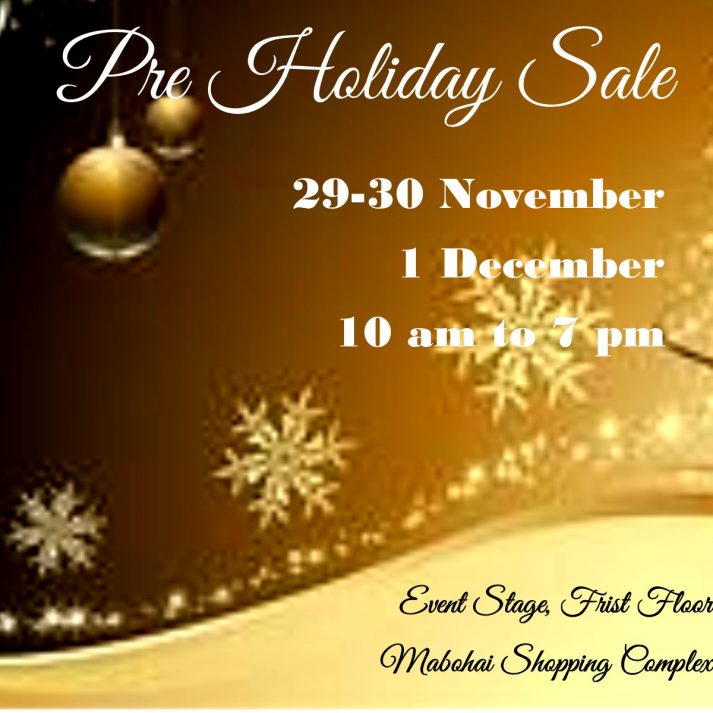 The Holiday Season is coming up, and we have to Sale Events happening at Mabohai Shopping Complex.
First is our Pre-Holiday Sale with our Friends, EL Jumana, Simply Sayang, Noon.bn, Kainology, Ollie Patissier, Mat Salleh's Gizmos, Straw 4 U, Food Fix by Far, Alpukat, Kooyo.bn and Cupcake Boutiqe, Hot Wheels and Rawkey Beads.
Come and get your pre-holiday gifts for your loved ones from these great local entrepreneurs.
Sale Event Starts today till Sunday, 29-30 November and 1 December.
See you at the First Floor of Mabohai Shopping Complex just above Supasave.