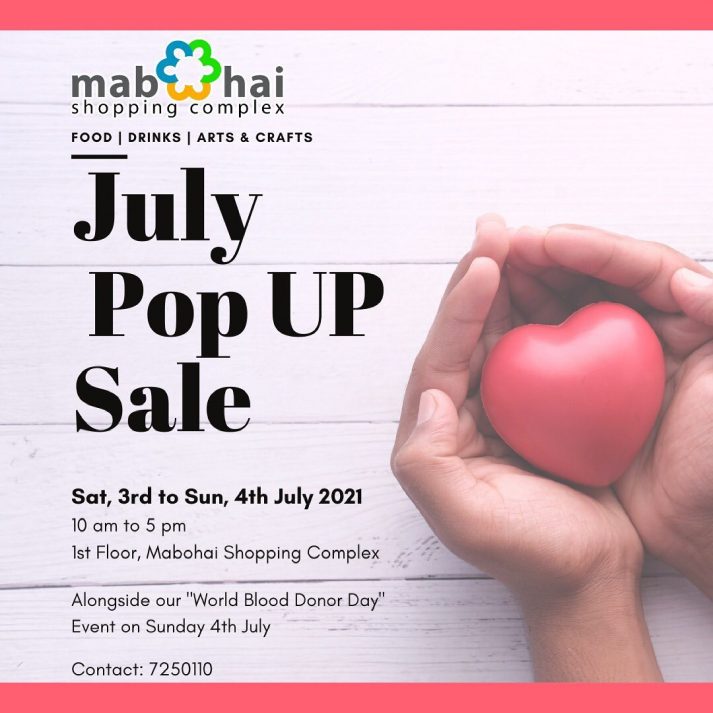 Join our Pop Up Sale this weekend! Support local businesses and grow your community!
Featuring our "World Blood Donor Day" Event on Sunday, 4th July
Come down and show your support!
For Sunday 4 July's blood donation, all successful donors will be entitled to :
40% discount off one Home Living or Home Fashion product at Paloma
They must bring their rewards card with them which is to be : signed, stamped and DATED by us.
Interested to join?
Contact: 7250110