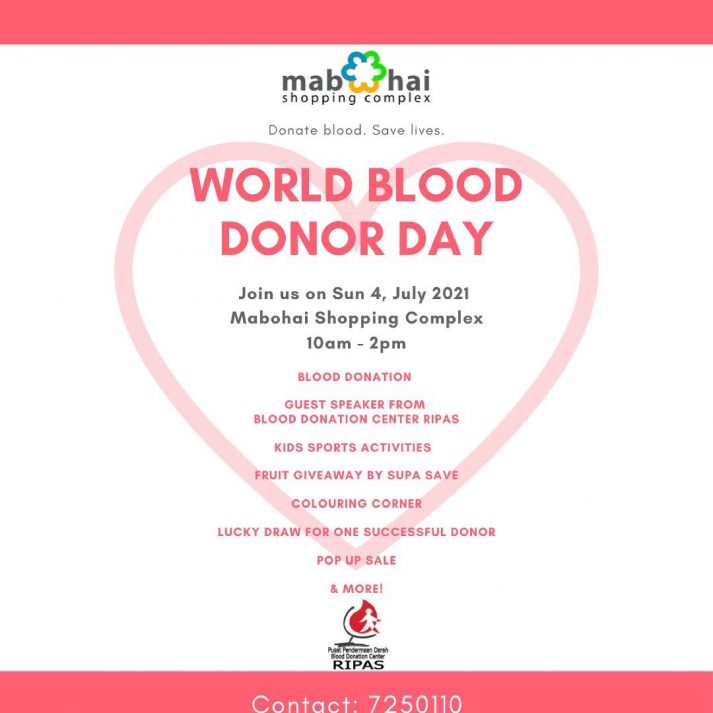 Every blood donor is a life saver! Be a hero and join us for World Blood Donors Day!
Join our Blood Drive on Sunday, 4th July and take part in all the activities. Plus a Lucky Draw for one lucky donor!
Don't forget to bring your Blood Donation Rewards Card!
For Sunday 4 July's blood donation, all successful donors will be entitled to :
40% discount off one Home Living or Home Fashion product at Paloma
They must bring their rewards card with them which is to be : signed, stamped and DATED by us.
See you there