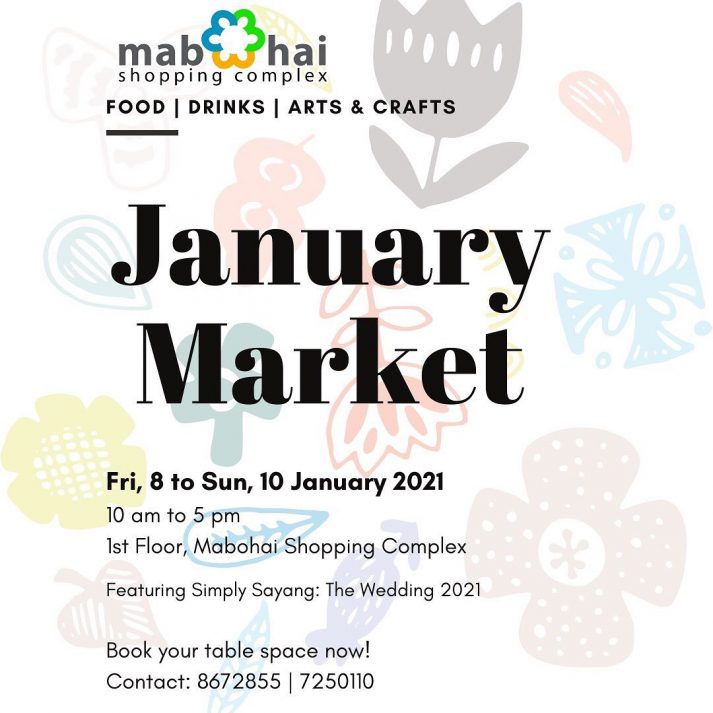 The Mabohai January Market is here! From Friday, 8 to Sunday, 10 January 2021.
If you didn't get what you wanted over the holidays, well, January is a big month in the shopping calendar. Come see it this weekend!
Simply Sayang joins us with their "The Wedding 2021" at Unit 114, 1st Floor, their biggest event yet at Mabohai Shopping Complex.
Interested to join? We are looking for vendors selling food, drinks, arts, crafts, home and wedding decorations, custom made jewellery, planners, and more!