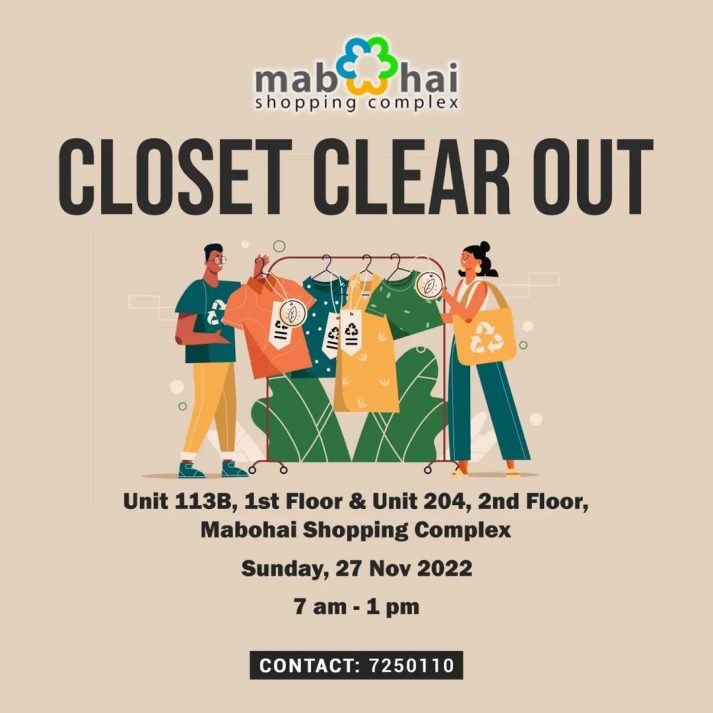 Back by overwhelming demand, Closet Clear Out returns!
Closet Clear Out returns on Sunday, 27 November 2022 at Mabohai Shopping Complex at two venues (Unit 113B, 1st floor and Unit 204, 2nd floor) for both sellers and buyers to enjoy thrifting on a larger scale.
Interested to join us as a vendor? Text us on WhatsApp at 725 0110. Limited slots available.